December 6, 2021
Let an influencer promote your store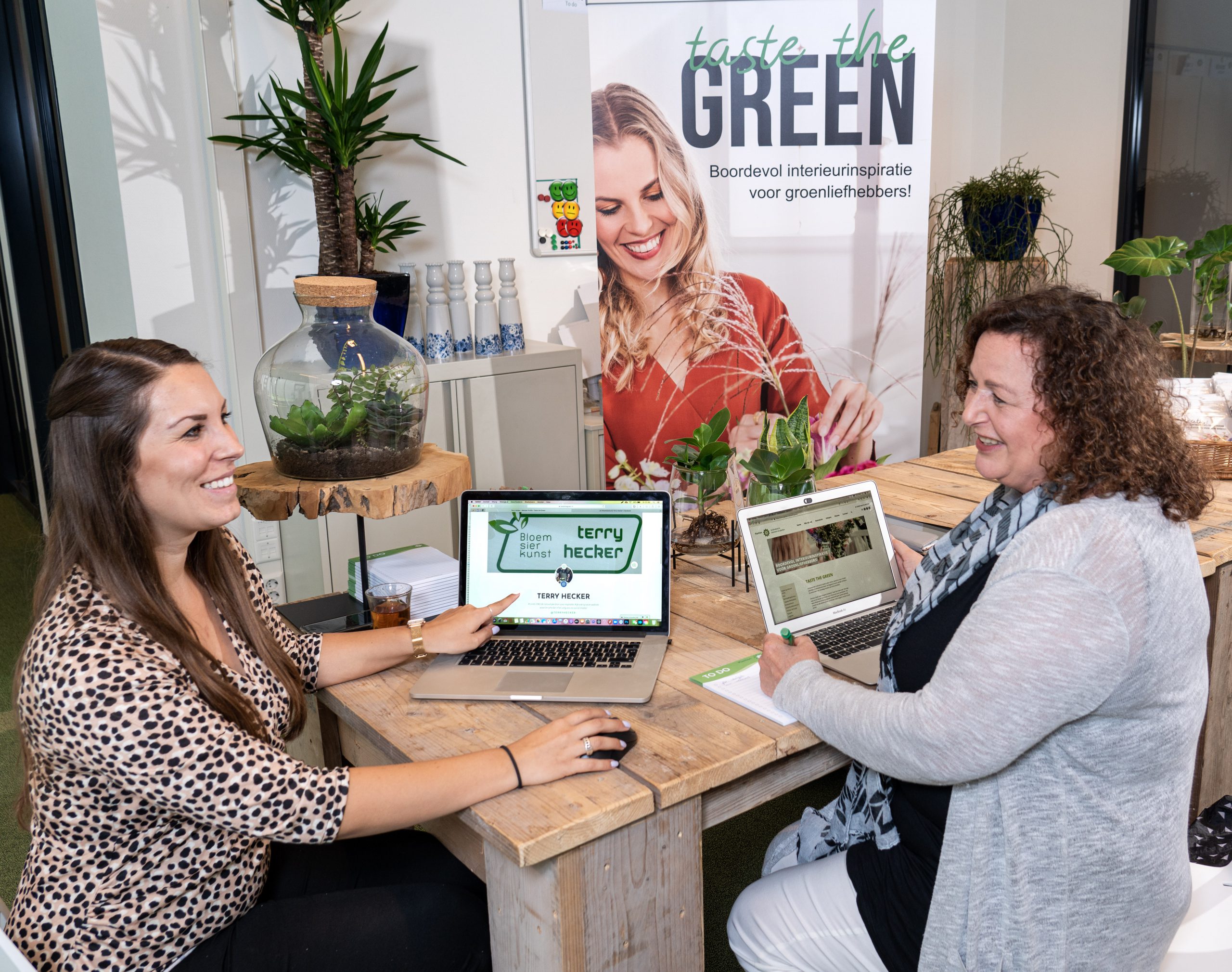 Author: Jill Hulzinga, Marketing & Communications Officer.
Collectively, with all Plantion buyers, we can ensure that flowers once again become a standard item on the tables of young consumers. Young consumers (18-34 years old) are largely influenced online. They use social media, such as Facebook and Instagram, on a daily basis. Here they are exposed to products and brands, which triggers them to buy these products faster than products they don't encounter here.
For example: you need to buy a present for your friend who will have her birthday soon. If you often see a lot of chocolate, you are more inclined to go for chocolate, rather than buy a bunch of flowers.
With the Taste the Green platform, Plantion connects its buyers with influencers. Influencers are people on, for example, Instagram, with many followers, inspiring them with beautiful photos and great tips for interior design. There are now more than 25 florists working with influencers.
How does this work?
The buyer signs up for Taste the Green (Plantion initiative) via info@tastethegreen.nl and indicates how often they would like to work with an influencer. Plantion uses this information to find an influencer in their region. This influencer visits the shop for a bouquet or plant that they are offered free of charge by the Plantion buyer. The bouquet or plant is photographed in the home of the influencer. This is where the influencer writes or films a blog on Taste the Green and often shares it via Instagram.
To encourage our buyers to try this out, Plantion offers them free advertising for their shop on Facebook and Instagram. These ads are shown to consumers living in a 7 km radius from their store. The more active the Plantion buyer is at Taste the Green, the more advertisements they will receive. For more information on this, as a buyer, please contact us at info@tastethegreen.nl.
With Taste the Green, we want to unburden our buyers, so that they have all the time to focus on their passion: working with flowers and/or plants and at the same time get publicity for their beautiful creations.
More information about Taste the Green: www.plantion.nl/en/tastethegreen.