August 10, 2021
Plantion is modernising!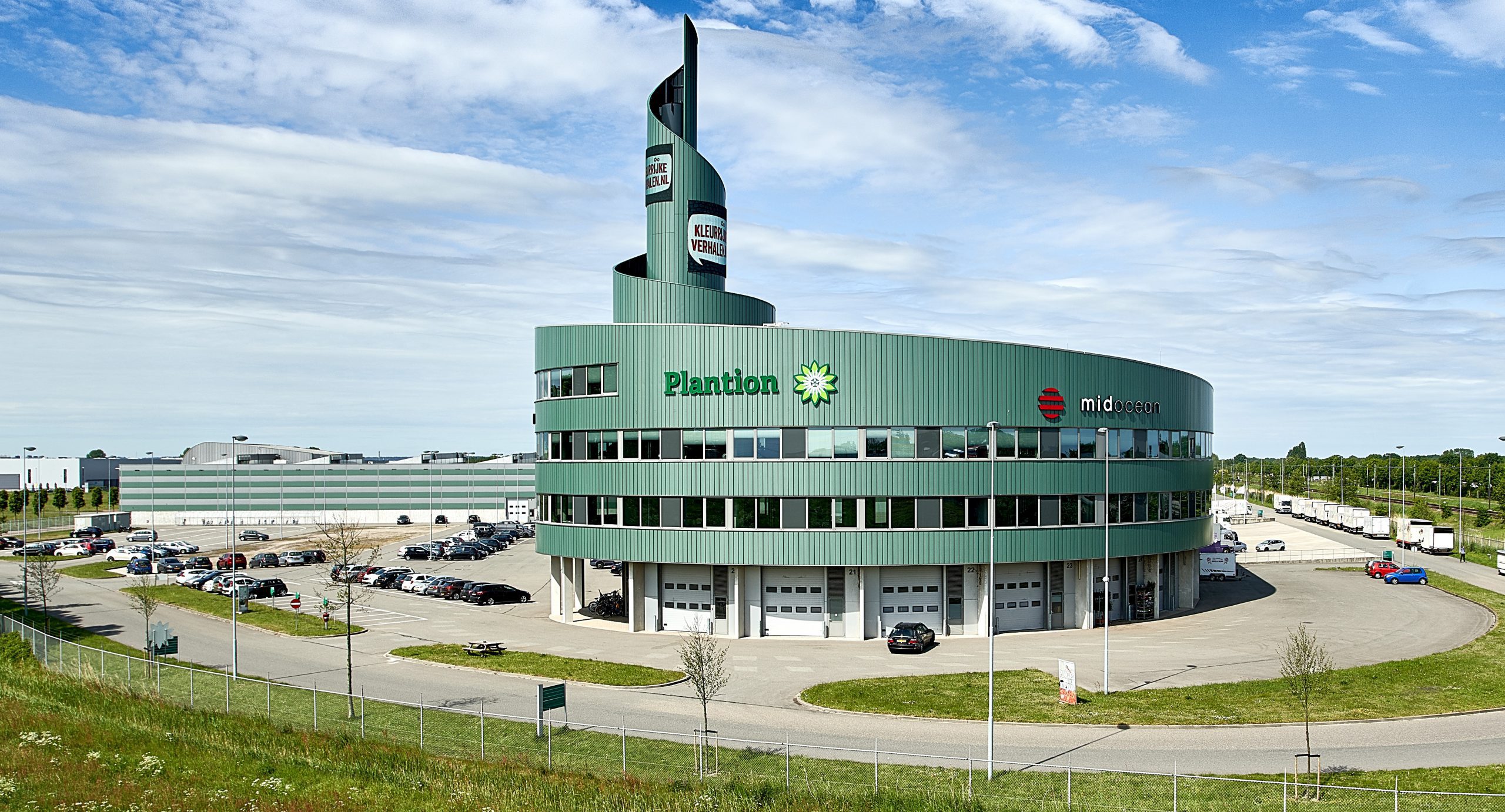 To grow and improve as a marketplace, Plantion is implementing a number of changes. For example, an innovative clock front (LED screen) is intended to enhance the experience in the stands, and the supply of plants will be greatly expanded. It will soon be possible to purchase products and have them delivered 24/7, with the service being customer-oriented.
Strengthen position
Within the floriculture industry, Plantion has its own profile, which is aimed at the flower and plant retailer. In a moving market, Plantion believes there is room for such an independent, customer-oriented marketplace that focuses on retail. However, Plantion must grow in size in order to remain interesting for many parties. We want to prevent growers and customers from leaving us when they get bigger, which is why Plantion must be a serious party in terms of size and profile, with customer-oriented service in which the human dimension is important.
The same conditions for everyone
The traditional image of an auction where all the retailers meet up in the stands to buy flowers and plants through Auction is a thing of the past. Plantion continues to believe in the stands, but in combination, however, with other services such as Auction Presales, Remote buying, Plantion Digital Marketplace (PDM), intermediation, the green centre, an excellent wholesale centre and a delivery service. The Internet is here to stay, and with online having changed the world forever, there is simply no way back. Ultimately, it is about numerous parties (large or small, near or far) being able to turn to Plantion for excellent service, or as André van Kruijssen puts it: "Plantion must be able to put all suppliers and customers on equal terms. All growers and retailers must subsequently be willing to make use of all these options."
More focus on plants
One of these improvements concerns plants, and – just like cut flowers – Plantion must have an attractive plant supply throughout the year. So, not just in terms of intermediation and online, but also in the auction room. After all, plants are trendy, as they contribute to good health and take on a different significance indoors. To become more attractive to growers, Plantion has recently increased the supply of plants in Auction Presales to 75 percent. Auction Presales is an excellent thermometer to measure the market demand for a product. By reducing the price risk for the grower, it becomes more attractive to supply more varieties and larger volumes, with this giving customers more certainty about availability.
24/7 service
The dynamics at Plantion are changing from a single buying opportunity on auction days to 24/7 interaction, and Plantion will organise and update its services accordingly. For example, we want to inform growers and customers in real time about transactions that have been made. Retailers must be able to continuously follow the supply with tracking & tracing. Plantion also wants to enable faster delivery of purchases in Auction Presales: buying before 22.00 means delivery at 05.00 the next morning. This is currently being tested in a pilot with a number of customers. To make this possible, we are investing in expanding ICT capacity.
Client-oriented approach:
To make improvements, it is important to know what our growers and customers want. This requires an active customer attitude, so in order to understand what the business person needs, Plantion people will go out on-site more often. For example, together we will look at how we can market product innovations, and we will genuinely support individual retailers in their local marketing, for example by providing good content for their social media.
Inspiration Centre
Based on its unique profile, Plantion wants to be a real centre of inspiration again, and the plans for this are already in place. For example, we are investing in the auction room and making it future-proof. This means, for instance, that the separate beamers will be replaced by a single large 13 x 6-metre LED screen on which we can literally display everything. Not just the three Auction clocks, but also videos and all kinds of other information that will inspire the customer. With Remote Buying, we are going to be livestreaming auctioning, which means an enormous improvement in the remote purchase of volume products (seeing is buying, even remotely!). And we are also going to be revamping product presentations.
Grow big!
All these innovations should result in an attractive marketplace and an annual turnover growth of 10 per cent. We will keep the facilities for customers in order, and add extra loading areas and docks if necessary. After all, this is part of growing bigger. During 2021, we will further develop all the plans we have into our new Medium-Term Plan (MLTP). The "dot on the horizon" is that, by 2025, we will be able to see that all facilities and services have been improved and that the marketplace has been substantially updated and expanded.