March 10, 2021
We do what we say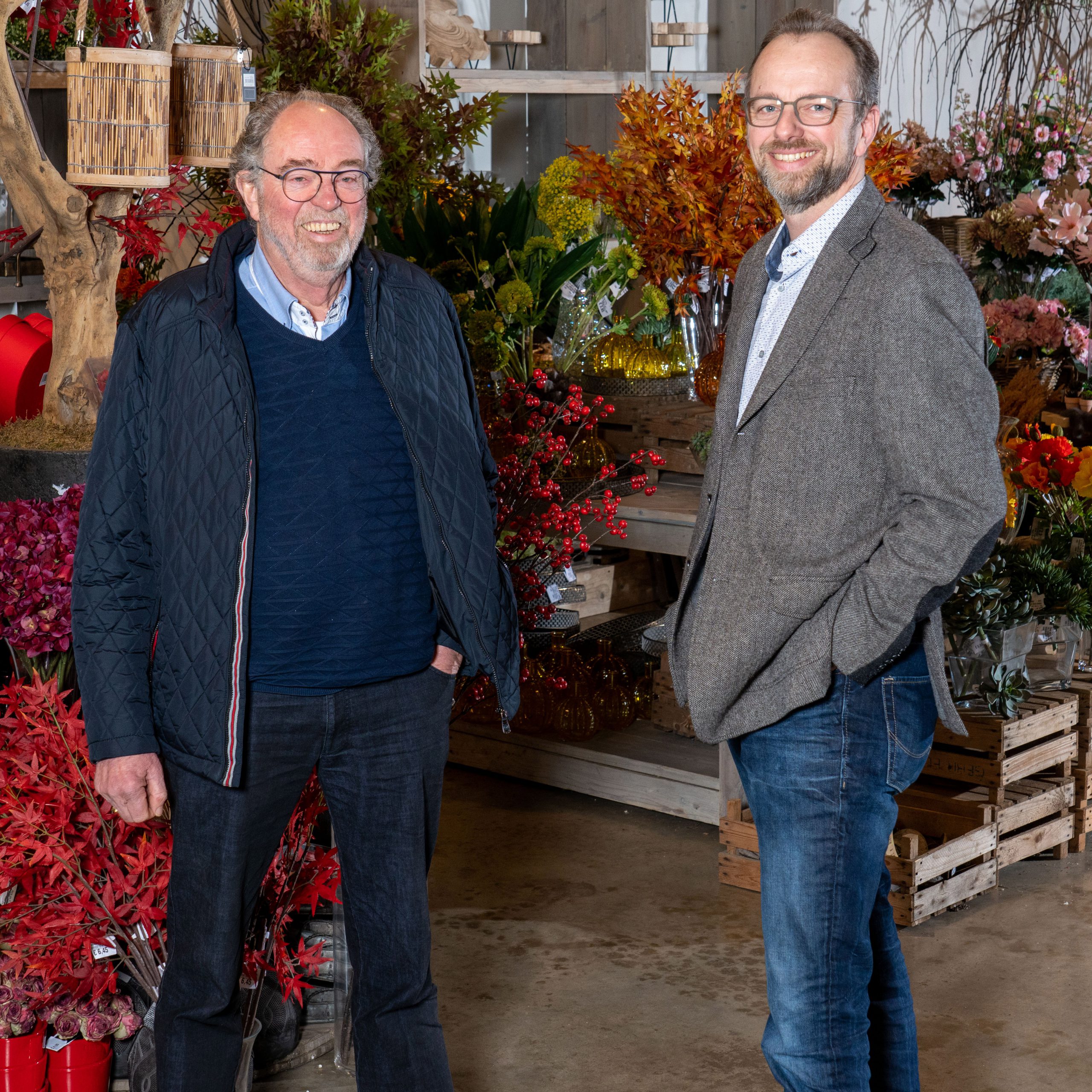 1979
CONNECTION WITH THE AUCTION
In 1972, Hans Lamers started a retail business in flowers and plants with seven sales outlets from his home in Bemmel. When his garage and converted barn became too small, he built a property at the Pannenhuis I business park. There, on the border between Bemmel and Huissen, the auction VV'70 had just opened its doors. Soon the auctioneer Mr. Konijn paid Lamers a visit. "He looked admiringly at my extensive range and asked if I would like to supply them too. In the winter, for example, their auction had no roses, but we were getting them from abroad." The collaboration went so well that Hans Lamers BV even made the move to a place at VV'70, later Bloemenveiling Oost Nederland. Lamers also registered as a buyer and broker and in 1980 he became a member of the buyers' committee, a task he continues to perform to this day. This is typical of the long-term relationship between Hans Lamers BV and the auction, even after it made the move from Bemmel to Ede.
2021
BEAUTIFUL BRANCHES IN BLOSSOM
After much deliberation, Hans Lamers decided in 2010 that his company would not be moving to Ede with Plantion. The reason? "Here in Bemmel, we were able to rent the space in the Florissant wholesale centre that had become available. We were also allowed to continue using a large, semi-covered packaging warehouse. So much space wasn't an option in Ede." Meanwhile, the transfer of the business to his son is in full swing. Hans junior became a shareholder in 2003 and took over completely in 2014. He has continued on the same path, with many different activities running alongside each other. For example, Hans Lamers BV imports and exports, has its own cash & carry, markets the products of smaller growers, grows its own products and is a broker for a number of florists. As soon as spring arrives, all eyes are on the beautiful willow (catkins), cherry, blueberry and gale blossom branches. Hans Lamers BV auctions these at Plantion under the names of its growers. Lamers senior: "Customers have the fullest of confidence in us. Why? Because we don't just say what we do, we do what we say.
2025
PASSION REMAINS THE SAME
Hans Lamers junior (46) is proud to be at the helm of a fine company and, although officially retired, his father (73) is still there to advise and assist him. They are passionate, as are their twelve employees. "Even at family gatherings, our wives always let us talk about work for half an hour first…" The passion may be the same, but business-wise there has been a slight change. In addition to sales through Plantion, Lamers is also looking at retail customers, including in Scandinavia. "Forty years ago, we auctioned 80 percent of additional trade, nowadays this figure is only minimal. This means that we can no longer market our growers' products entirely through Plantion. We would like to be able to sell all year round, but we will, of course, also continue to supply Plantion."