February 28, 2022
Colorful start of spring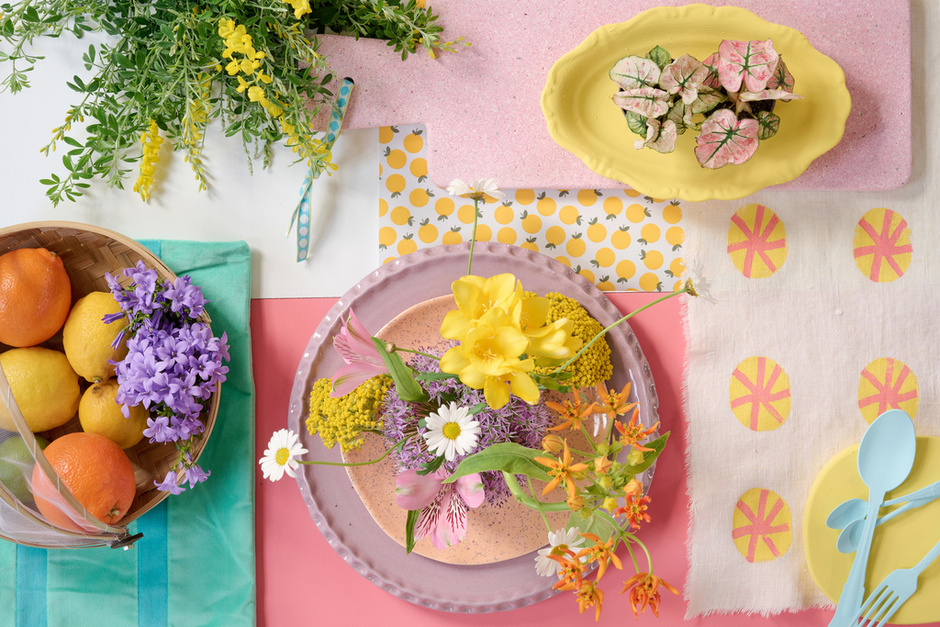 In a hardened society filled with fake news and polarisation, groups do not feel that they are being heard. There is a need for connection, equality, a shared reality, altruistic behaviour and inclusivity. After the stressful pandemic period we are looking to leaders who bring us together and take away our worries, so that we can start enjoying life again without fretting.
Bright and Breezy in the interior
We enjoy that carefree pleasure in a cheerfully coloured interior. Uncomplicated patterns with checks, stripes or pictures of fruit reinforce a festive feeling. The cherry on the cake is the joy of greenery: flowers and flowering plants bring the final touch of positive energy to this interior.
Bright and Breezy colour palette
The colour chart for Bright and Breezy consists of cheerful and powerful pastel tones such as pink, blue, mint green and pale orange, alternated with more vivid accents. Coral red plays a fresh and softening role, and is important for both flowers and plants. White plays a less significant role in this colour chart.

Credit: Flower Council Holland