Privacy Statement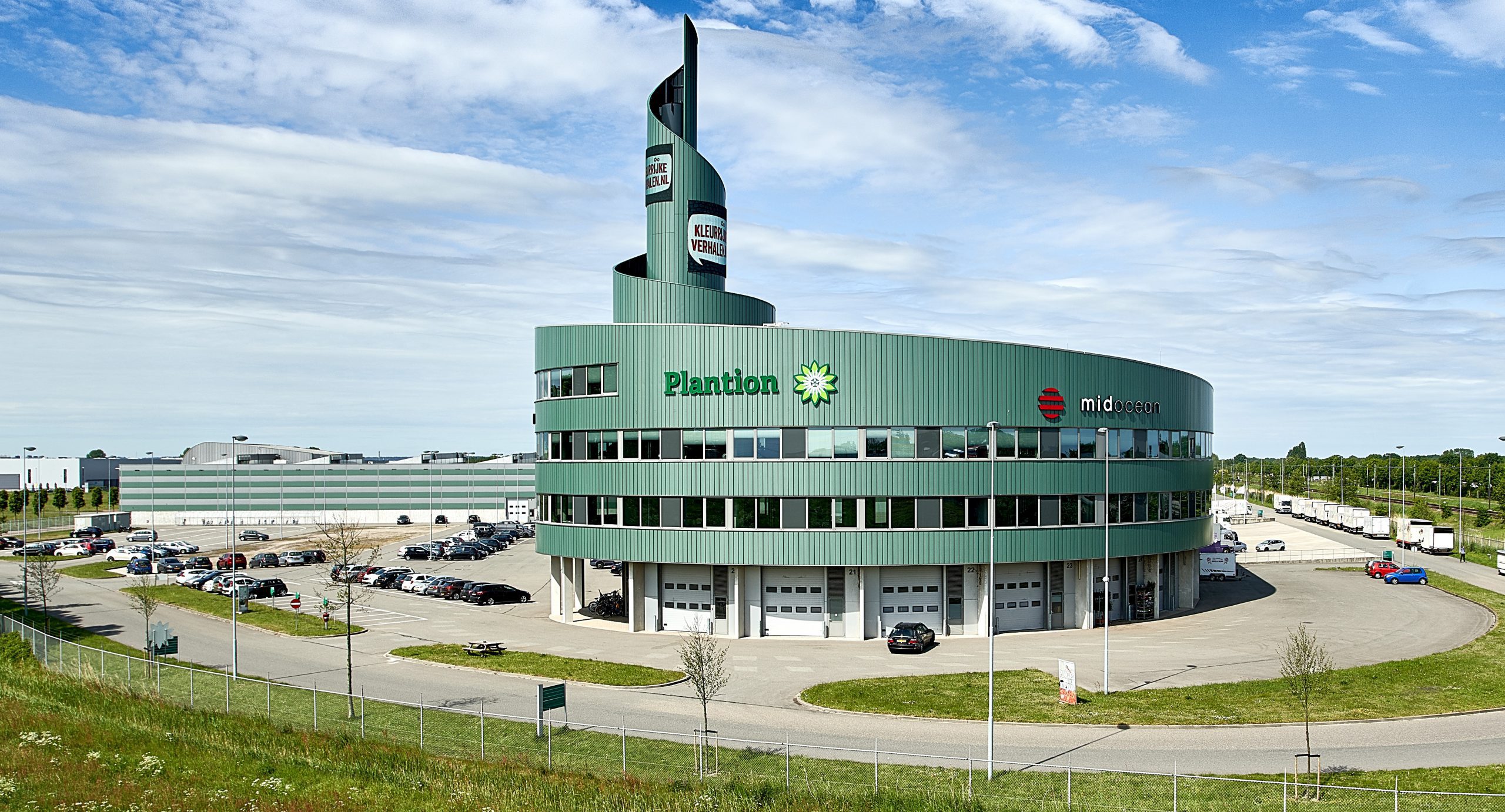 Plantion collects and uses personal data. We are happy to inform you clearly and transparently about this. This privacy statement answers the most important questions about how Plantion processes personal data.
Who is Plantion?
Coöperatie Plantion U.A. was formed on 1 April 2008 following the merger of Veiling Oost Nederland and Veiling Vleuten. The cooperative includes Plantion Holding BV, in which Royal FloraHolland has a minority interest. Plantion Holding BV wholly owns Plantion Groencentrum BV, Plantion Ontwikkeling BV, Plantion Vastgoed BV and Plantion BV.
Processing responsibility
As the controller, Plantion is responsible for compliance with the provisions of this statement and for the accuracy and completeness of the data contained.
From whom do we collect personal data?
• Plantion members
• Prospects of Plantion
• Guest Members of Plantion
• Other business persons who supply products to Plantion
• Buyers of products registered with Plantion
• Tenants
• Transporters
• Suppliers
• Recipients of digital and physical mailings from Plantion such as newsletters and "Licht op Groen"
What data do we collect?
Depending on your role, Plantion records one or more of the following types of data:
• Name, address, place of residence, e-mail address and telephone number
• Date of birth
• Company details such as VAT number, Chamber of Commerce number etc.
• Bank account number
Why do we collect and store this personal data?
• To be able to keep proper general and financial records
• To communicate with our members and other interested parties
• To enable the supply and purchase of products at Plantion
• To conclude agreements
• To be able to carry out our work properly
Care
• We do not keep your personal data longer than is necessary for the purpose for which it is used
• Data is only used where necessary
• The way in which we handle your data and keep it safe is in accordance with European law
Provision of personal data to third parties
• Personal data is only provided to persons working at Plantion (and who may receive this data as part of their duties)
• Personal data will only be issued to third parties if this is necessary on the grounds of a statutory obligation and/or if it is necessary for the purpose of registration
Procedure in the event of a data leak
If a data leak occurs within Plantion, Plantion will apply the following procedure:
• Report the data leak to a contact person or supervisor
• Supervisor or contact person reports to the MT member concerned
• MT member reports this to the management
• Management reports this to the Personal Data Authority and keeps a record of it
The data subjects are informed about the data that has been leaked
What are your rights?
Information and access: we are happy to inform you which of your personal data we have recorded or how we use it
Correction: if you wish to have your personal data corrected or supplemented because it is incorrect or incomplete, please let us know. We will then adjust it
Oblivion/Deletion: you can make a request to us to delete the data we hold about you. However, deletion is not possible if the law requires us to retain it
Restriction: you can have the use of your data restricted if you believe it is being processed incorrectly or unlawfully
Data portability: you have the right to receive the personal data that Plantion processes about you
Automated decision-making
Plantion does not make decisions on the basis of automated processing in relation to matters that could have consequences, either considerable or otherwise, for individuals. These are decisions made by computer programs or systems, without the involvement of a person (e.g. a Plantion employee).
Where should you go with a query or complaint?
For queries or complaints concerning the processing of personal data, please contact us at AVG@Plantion.nl. It is also possible to file a complaint with the Dutch Data Protection Authority (www.autoriteitpersoonsgegevens.nl).
Cameras
There are security cameras inside and outside Plantion to protect both your and our belongings. Camera images are removed after four weeks, unless there is good reason to keep them for longer, for example for a police investigation.
Using Wi-Fi network
Free Wi-Fi is available throughout Plantion. Once you are logged into our Wi-Fi network, data, such as the identification number (MAC address) of your device, is immediately collected. This data is removed after one year and is only used by Plantion to prevent abuse. Should any illegal activities take place from our Wi-Fi network, we can block the access of the device you are using to our Wi-Fi network.
Visiting www.plantion.nl and MyPlantion
Plantion uses cookies and other technology on www.plantion.nl and MyPlantion. Cookies are small information files that are stored on the device you use to visit our website, such as a computer, tablet, smartphone or smartwatch.
Cookies make it possible to recognise your web browser. This is useful, for example, because it saves you from having to repeatedly enter your data, indicate preferences or change your settings. This also enables us to improve how our website works. Cookies do not endanger the security of your computer.
Cookies remain on the device for a maximum of twelve months after your last visit. At any time, you can disable cookies yourself or remove them from your device. How you do this depends on the type of internet browser and device. If you choose to delete cookies, the website may no longer function optimally.