July 7, 2021
Auction presales now available in Floriday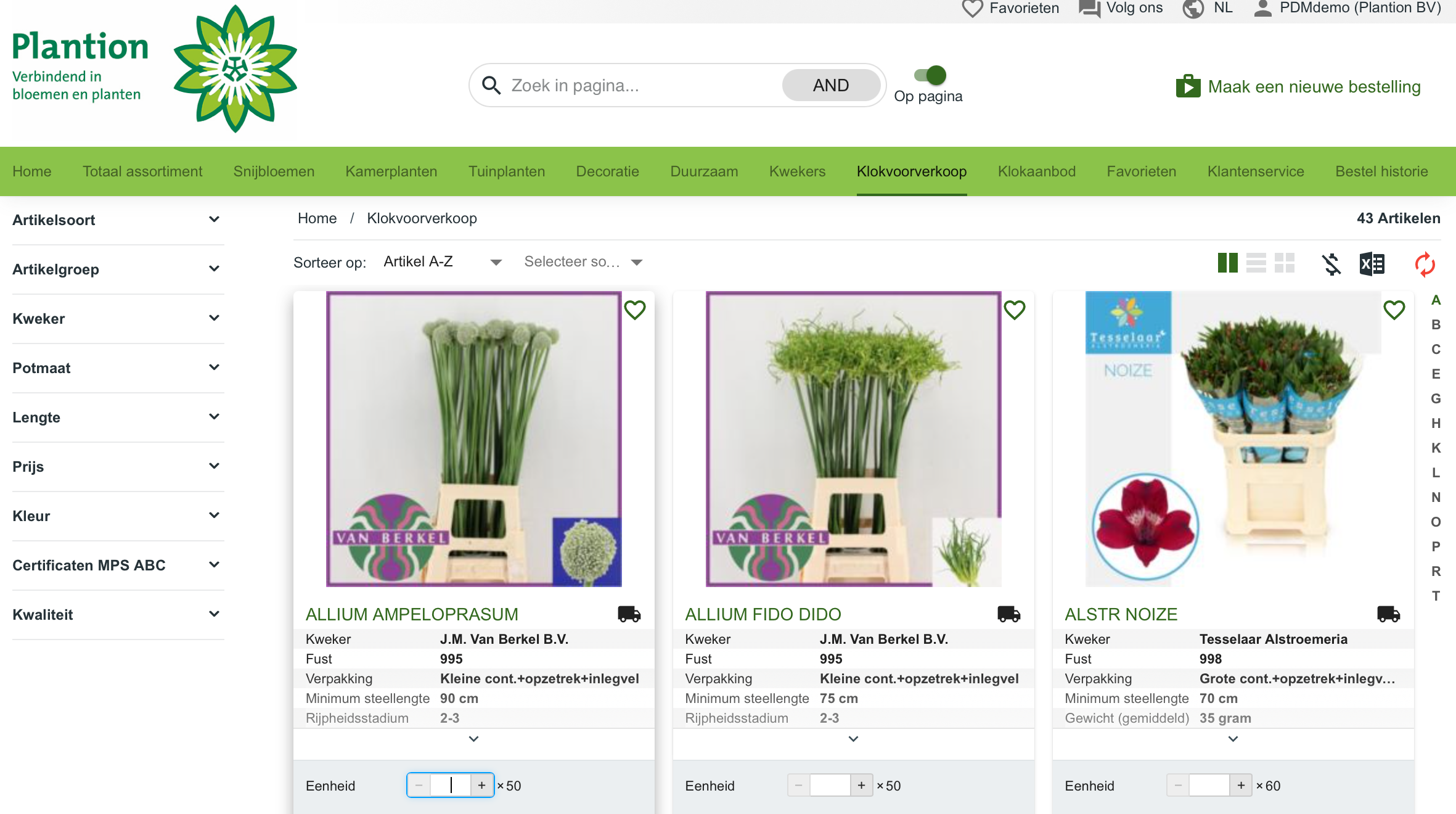 After intensive preparation and extensive testing of the systems at both Plantion and Royal FloraHolland (RFH), Auction presales (KVV) will be available from Monday 21 June 2021 for users of Floriday (FDY) supplying to Plantion.
All members of RFH who supply to Plantion can, if they wish, make use of Auction presales.
Plantion is a strong advocate of Auction presales and wishes to encourage this even further in the immediate future. We consider Auction presales to be a great additional service with benefits for both the customer and the supplier.
Plantion suppliers who create their auction letters using software from other suppliers can, of course, continue to do so.
However, all suppliers wishing to participate in Auction presales require authorisation from Plantion, as Auction presales won't work without authorisation, even though you will still be able to fill in the Auction presales price.
For authorisation and/or queries on making use of Auction presales, please contact Gerrit Kremer (gerritkremer@plantion.nl, 0318-66 17 82) or one of our auctioneers.