June 14, 2023
Plantion expands facilities in new hall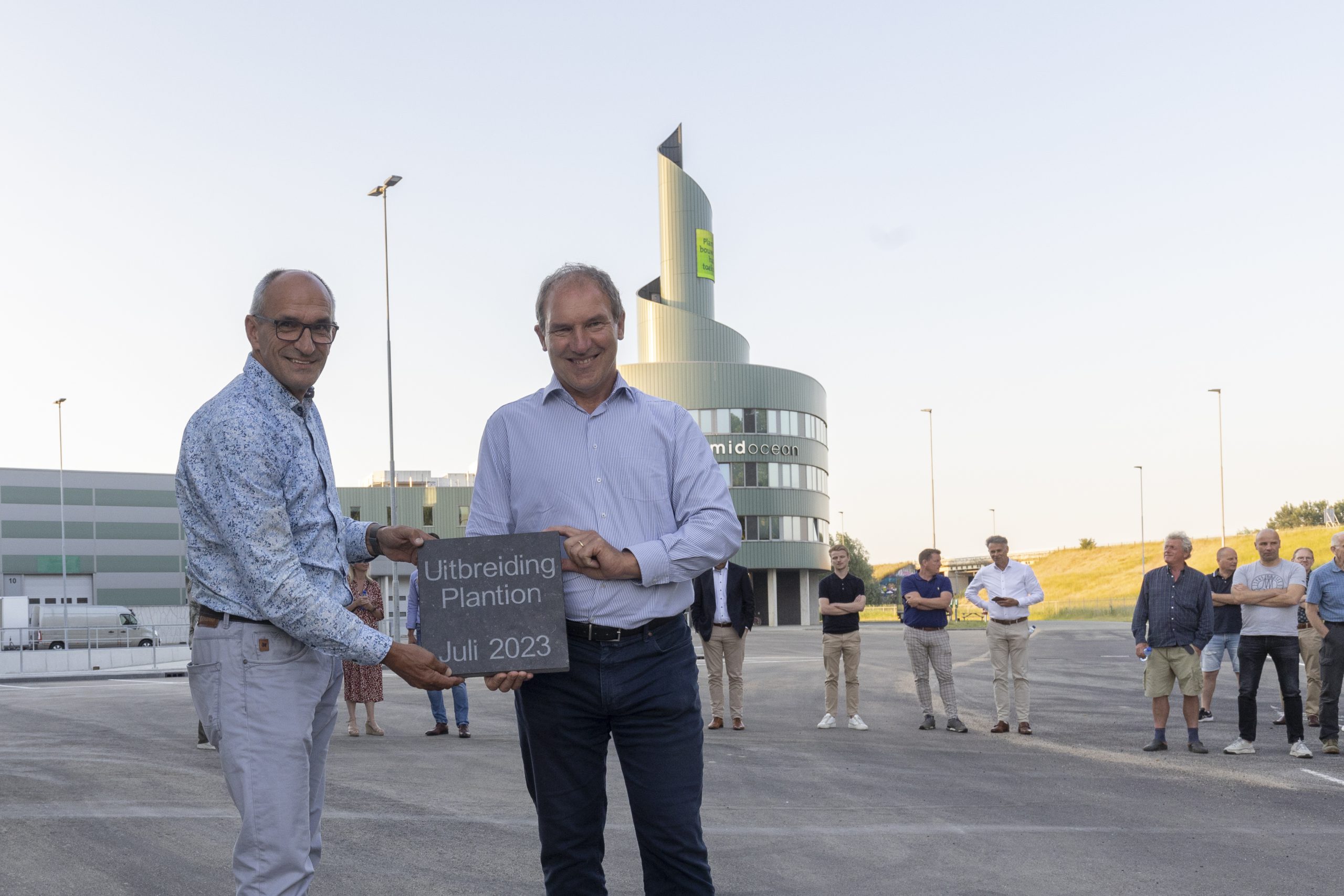 A new multipurpose hall was officially opened at Plantion Tuesday evening. According to the executive board, the hall enables Plantion to offer customers more and improved facilities. The opening followed the General Membership Meeting, during which members were briefed on the course of Plantion's business. As the meeting came to an end, Mans Vulto was awarded the golden Plantion pin; he is stepping down as supervisory director after reaching the age of 75.
Forward-focused
The 6,250 m2 new hall houses various facilities under one roof and is designed to accommodate modifications, if the need arises. With seven loading docks and 3,600 m2 of logistics space, the hall is now the primary location for product supply. The hall is also home to flexibly dividable box and refrigeration areas that tenants can access 24/7. The hall thus also addresses the growing need for added value, in the form of repackaging, stickering and climate-controlled storage, for example. Four of the seven box spaces have now been leased, with one box occupied by Plantion itself. Customers can pick up their purchases from Plantion Shop & Go here 24/7 using a code. On July 1, the first tenants will move into the building; the logistics space will be occupied in mid-August.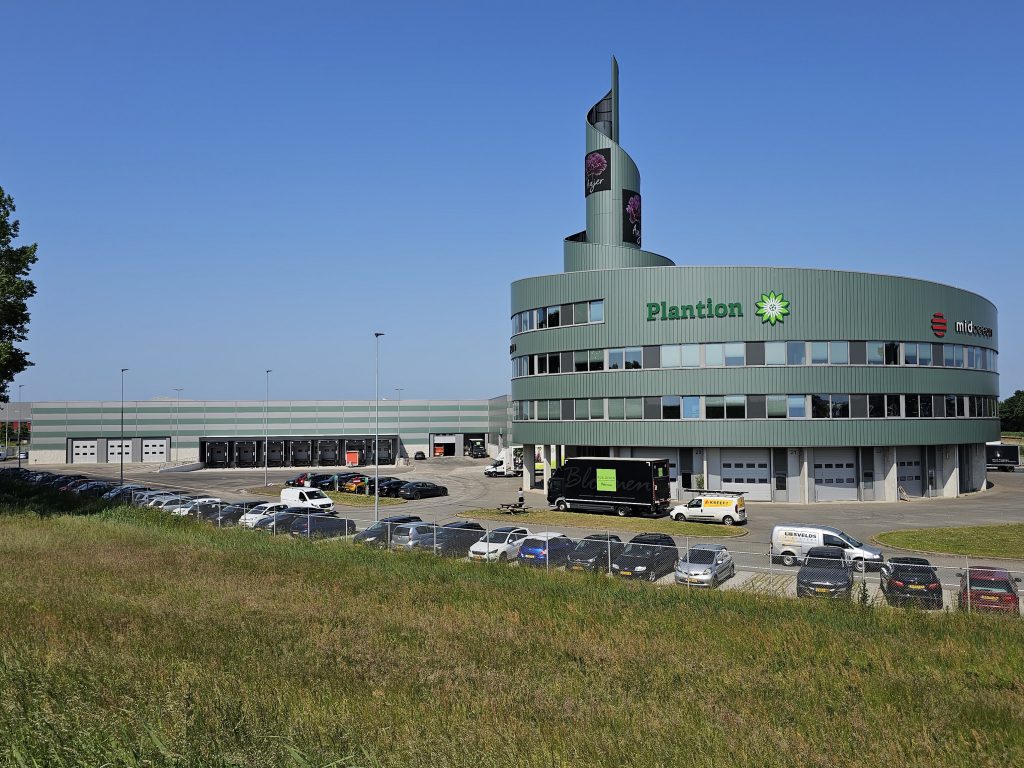 Annual Figures 2022
The members presented the board with a motion of discharge for the policies pursued in 2022. The war in Ukraine, high energy prices and inflation, pressure in the labour market and decreased consumer confidence had a negative effect on the ornamental plant sector. After Plantion achieved record figures in 2021, sales fell 7.2 percent to € 106.4 million in 2022. Among these, the regression of the klok (15 percent) made itself felt in particular. Mediation revenue was similar to the previous year, while revenue from digital mediation increased. Combined with investments and increased costs, Plantion closed the year with a negative result of € 1.1 million.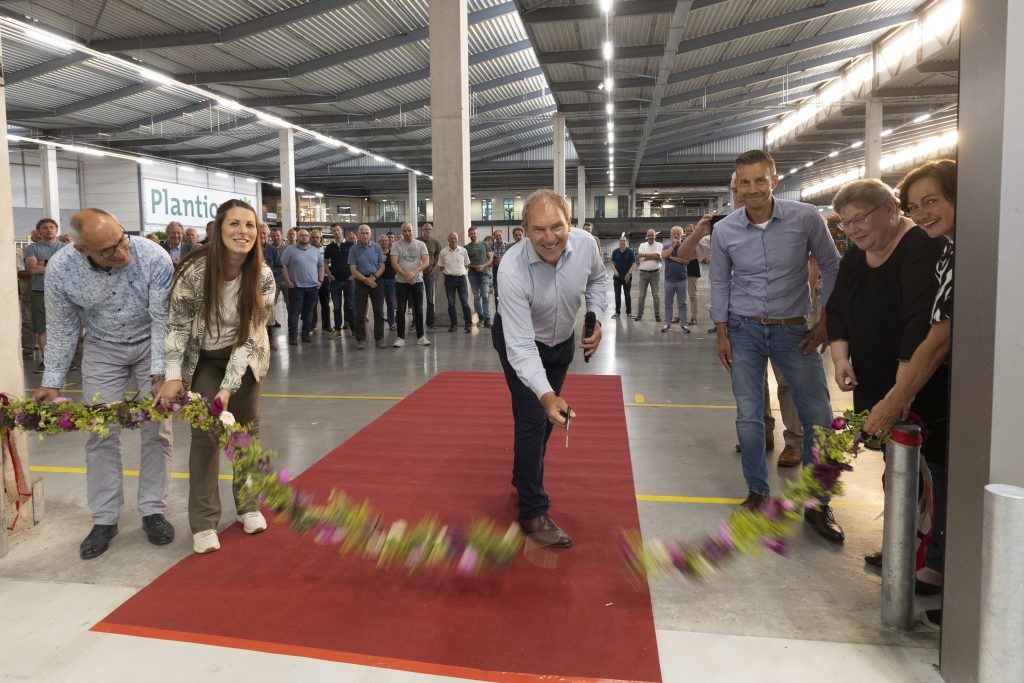 Other business
Plantion is working to broaden its product range by launching the Plantion Shop & Go concept. There is a campaign to use more reusable packaging and reduce the use of plastic. Plantion encourages interaction between suppliers and buyers through Meet & Greets, excursions to growers and a closed Facebook group. Regional meetings are organized and NCR recently conducted a member engagement survey.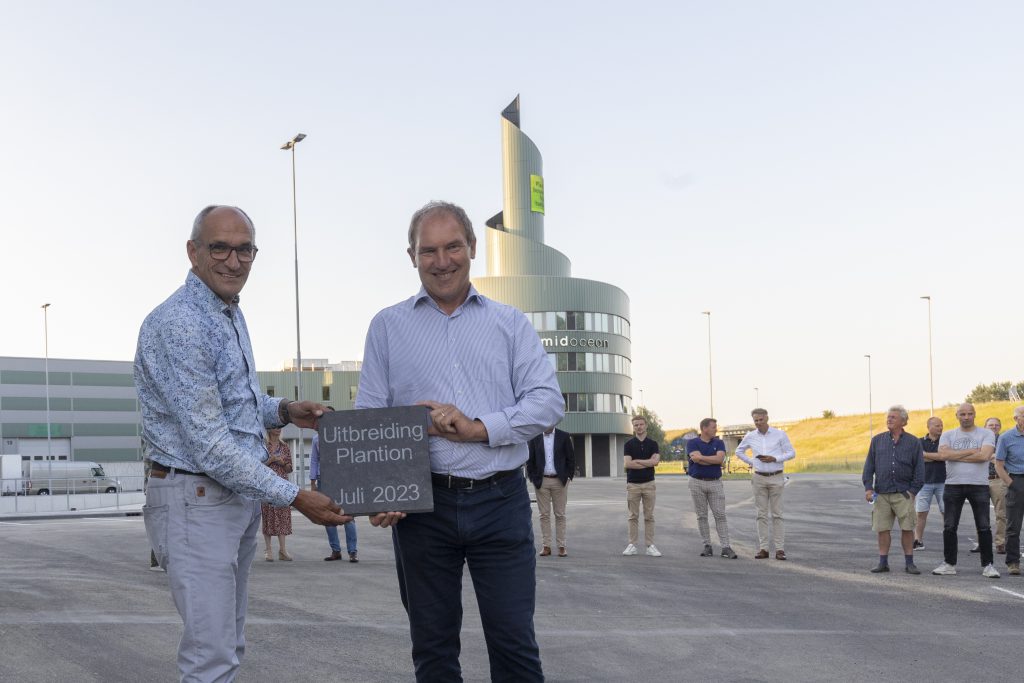 State of Affairs 2023
The ongoing developments at home and abroad and the relatively cold and wet spring gave Plantion a difficult start to 2023. Whereas the klok performed relatively well, mediation revenue fell somewhat short of target. By being sharp on costs and taking next steps toward 24/7 service, Plantion expects to achieve the upward trend once again.