June 25, 2021
Crazy illusions | Trend Collection garden plants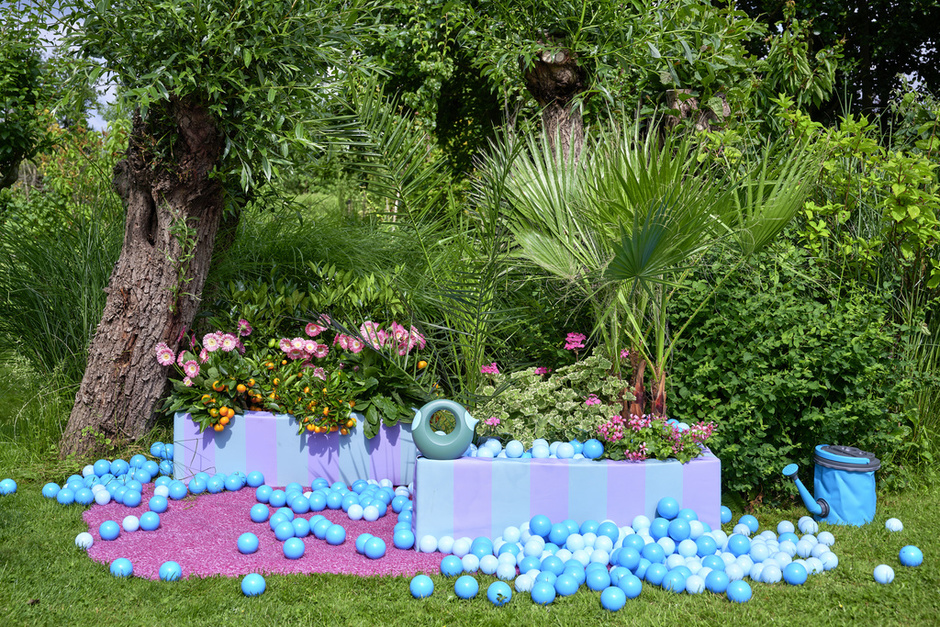 Get extravagant in the garden
Following the launch of the first Trend Collection Autumn/Winter 2020 last September, Thejoyofplants.co.uk and Funnyhowflowersdothat.co.uk will be launching The Trend Collection Spring/Summer 2021 in March. A collection of eighteen garden plants, house plants and flowers that blend effortlessly with current trends in fashion, interiors and lifestyle.
Garden plants in a fantasy setting
The inspiration for Trend Collection Spring/Summer 2021 comes from the Horticulture Sector Trend 'Crazy Illusions'. This trend transforms the garden into a colourful fantasy packed with bright colours, metallic materials, playful patterns, circles, curves and mirror effects. Forget the rules, abandon 'how it should be done' and let your fantasy run free. Eye-catching garden plants with equally striking flowers thereby play the starring role wherever possible.
Top models from the collection: four garden plants
The following four garden plants have been selected for The Trend Collection Spring/Summer 2021:
Gerbera
The gerbera comes in so many forms that you can combine the plant's varieties endlessly. Mix red with lilac and pink, and combine flowers with oval petals with spiky-petalled gerberas. To create an even more exciting effect and add some height, alternate with pampas grass in yellow, purple, blue or pink.
Citrus plants
A garden or patio is the ideal catwalk for citrus plants in spring and summer. The fresh yellow of the fruit contrasts dramatically with the dark green leaves. You can create even more drama by allowing the plants to share a pot with garden palms: the perfect way to get you daydreaming about far-away places.
Geranium
Creeping, ground-covering, hanging or upright: geraniums are perfect at any time and in any place. The extravagant colours of this all-round garden plant such as red, pink, purple, orange or lilac fit perfectly into this Trend Collection, particularly if you combine the geranium with a surprising bright yellow pot.
Garden palms
Garden palms like Phoenix and Chamaerops Humilis – also known as the dwarf fan palm – don't just make a statement by being big, rugged, sturdy and green. They also bring a tropical feel to your patio, even when the weather is a bit disappointing. Give the plants and eye-catching pot – in the form of a figurative face for example – for the ultimate Trend Collection feel.
Discover The Trend Collection
The Trend Collection Spring/Summer 2021 can be found exclusively on Funnyhowflowersdothat.co.uk and Thejoyofplants.co.uk from March 2021. And not just on the website, but also on the associated social media channels. With exciting text and delectable photography we will tempt consumers to get stuck in with the possibilities offered by this colourful collection.
Credit: Flower Council Holland