August 2, 2021
Thank you for taking care of my plants!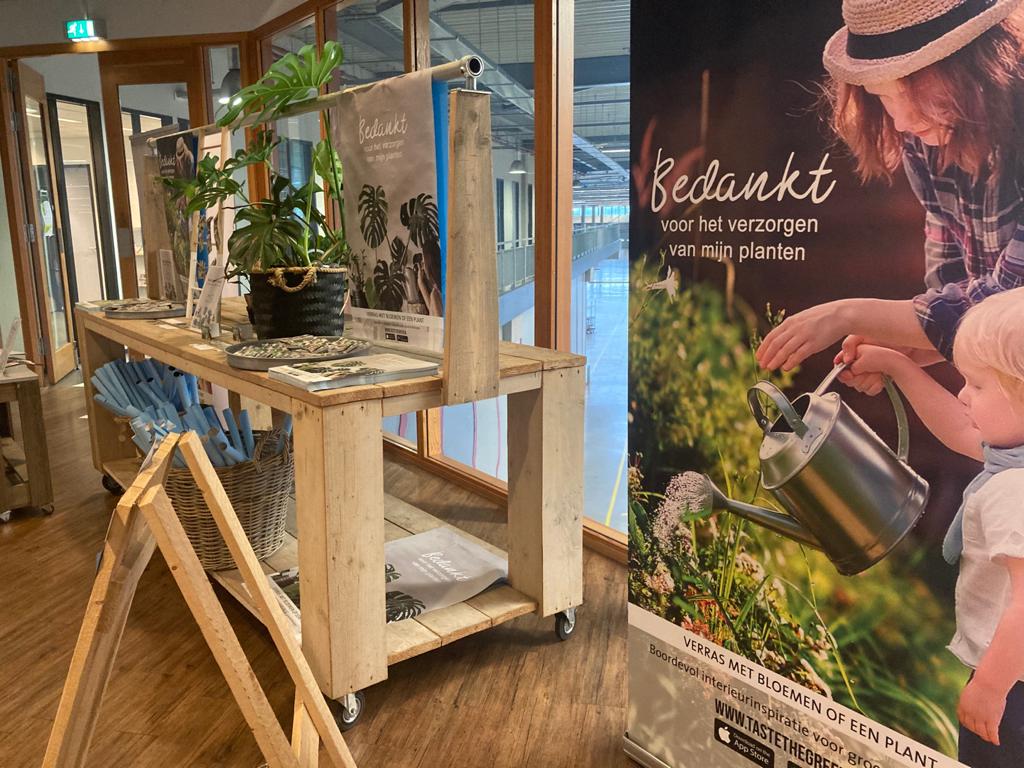 Author: Jill Hulzinga, Plantion Marketing & Communication employee
Making life easier for florists: that's what we, as the Marketing & Communications team, get excited about on a daily basis! For example, how can we best support all those florists and garden centres that buy from us in selling their products?
Since this year, therefore, we have been presenting a campaign for each season. On Mother's Day, for instance, we had the 'Samen met mama', campaign, where we encouraged consumers to buy products that they could subsequently look after together with their mothers. These included plants for the garden and for growing fruit, as well as flowers that they could put in a vase with mum. Using flower cards and banners, we sought to get our buyers enthusiastic about this campaign.
Not much later, in June of this year, our campaign was 'Geslaagd', where we encouraged consumers to buy flowers or a plant for all those final exam participants who had just passed their exams. Our bouquet cards were a big hit with our buyers, with this campaign again being a great success!
Earlier on in the year, we also had campaigns for International Women's Day and Easter,
This week now sees the launching of the campaign 'Bedankt voor het verzorgen van mijn planten (Thank you for taking care of my plants)'. For this, we have come up with flower cards and banners in separate variants for house plants and garden plants, and have enhanced our push with posters in A3 and A1 formats, with the campaign also available in German.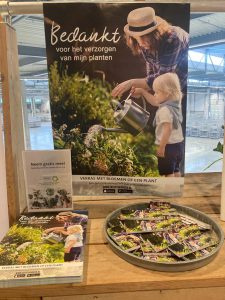 What's more, we will be advertising through social media, in the process hoping to convince the Dutch and German consumer to present a bouquet or cool plant to the person looking after their plants while they're away on holiday upon their return.
In the future, Plantion will continue to organise many more campaigns in association with our buyers in order to encourage the sale of flowers and plants.
Should you have any queries about Plantion's campaigns, please contact us!